An Unparalleled Experience
We have redefined the traditional concept of bed frames by utilizing high-density foam and premium upholstery fabrics to create a soft, cloud-like experience, contrary to the stiff and bulky designs found in today's market.
SoftFrame® bed frames are lightweight and even more beautiful in person, made from 100% soft surfaces - no wood or hard surfaces.
All pieces arrive fully assembled and are ready to use upon delivery. Simply place your SoftFrame® bed frame over-and-around your box-spring - your mattress rests on top!
Our patented design transforms the traditional functionality of the bed frame. Ultra soft, cozy and durable. Ouchless and protective with no hard surfaces that your toes and shins will love!
Ordering is as easy as 1, 2, 3...
1. SIZE
Select the same size as your mattress and box-spring set (required & not included)
2. FABRIC
Select your favorite fabric from our luxurious collection
3. YOUR BOX-SPRING HEIGHT
Provide the height of your box-spring (required & not included)
If you do not have a box-spring yet, check our guide below to see which height would best match your bedrooms vibe!
Customize the depth of your bed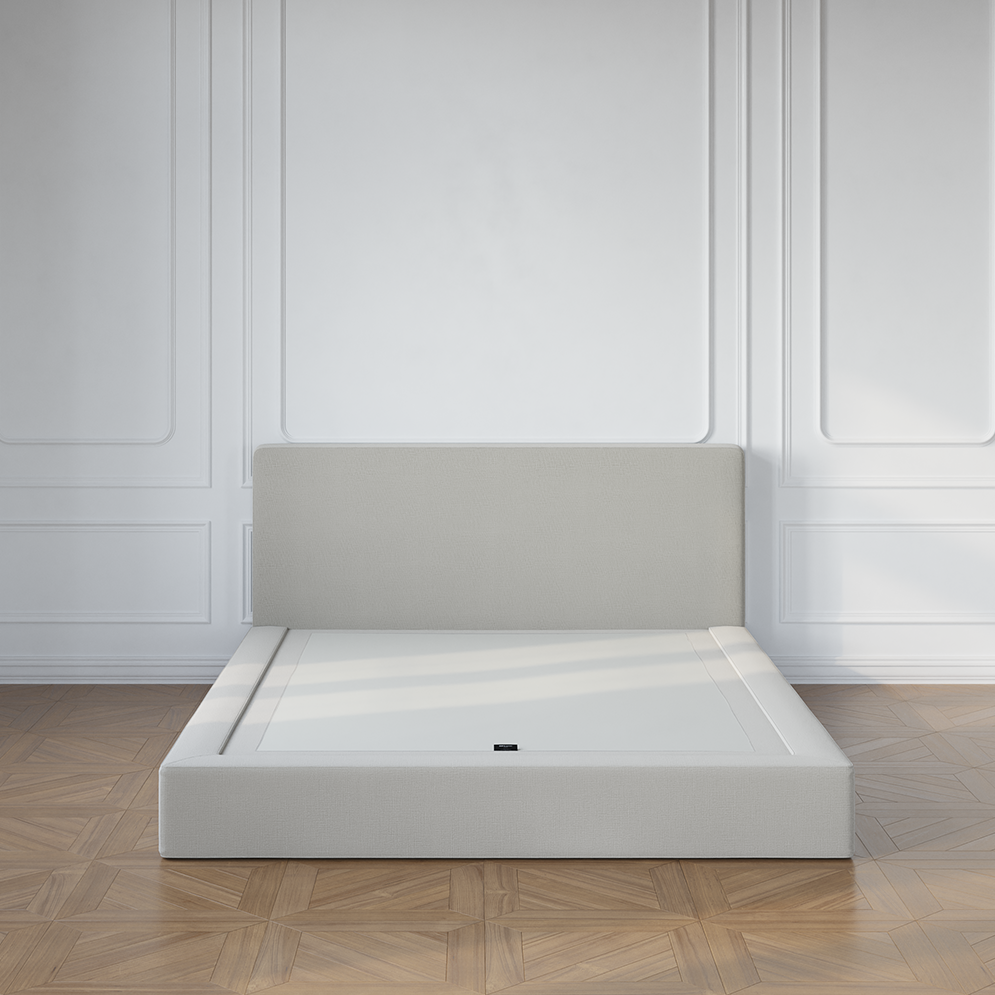 .
8" - 9" is the industries standard box-spring height and our best seller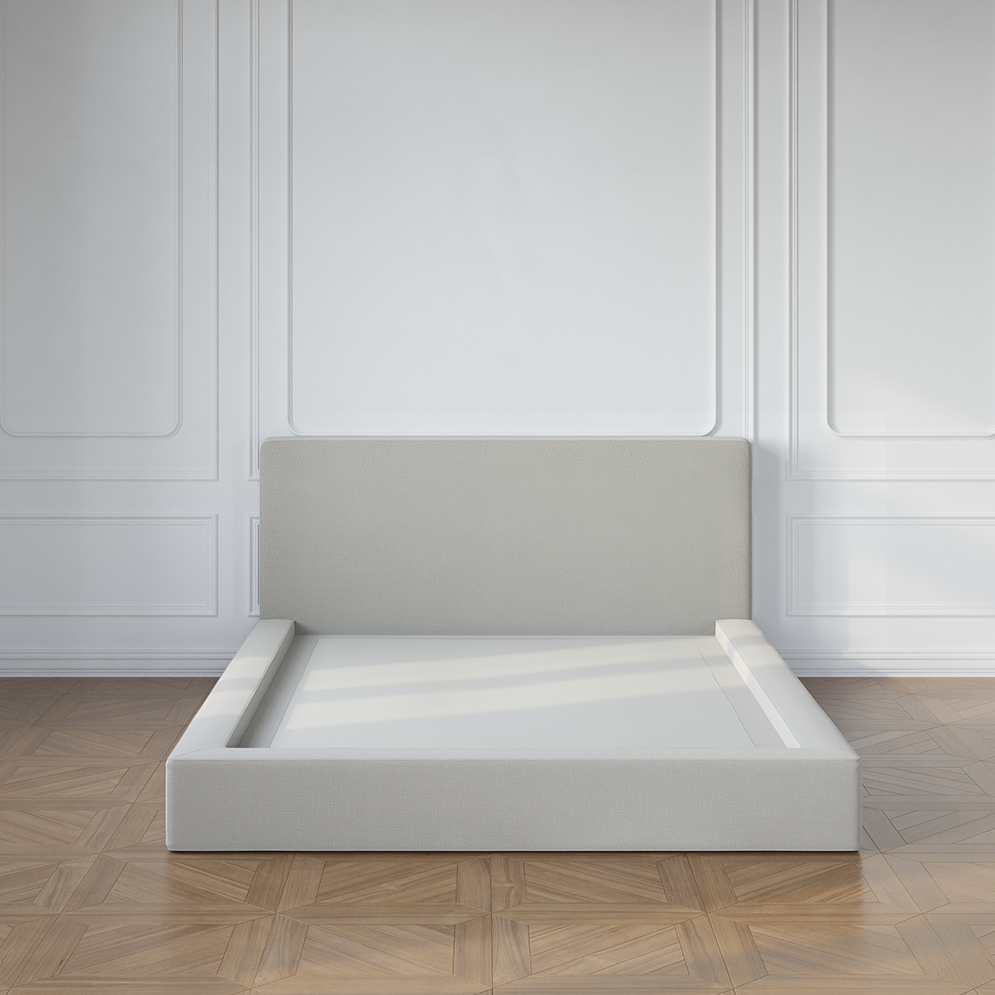 .
6.5" - 7.5" offers a semi-sunken appearence with a taller height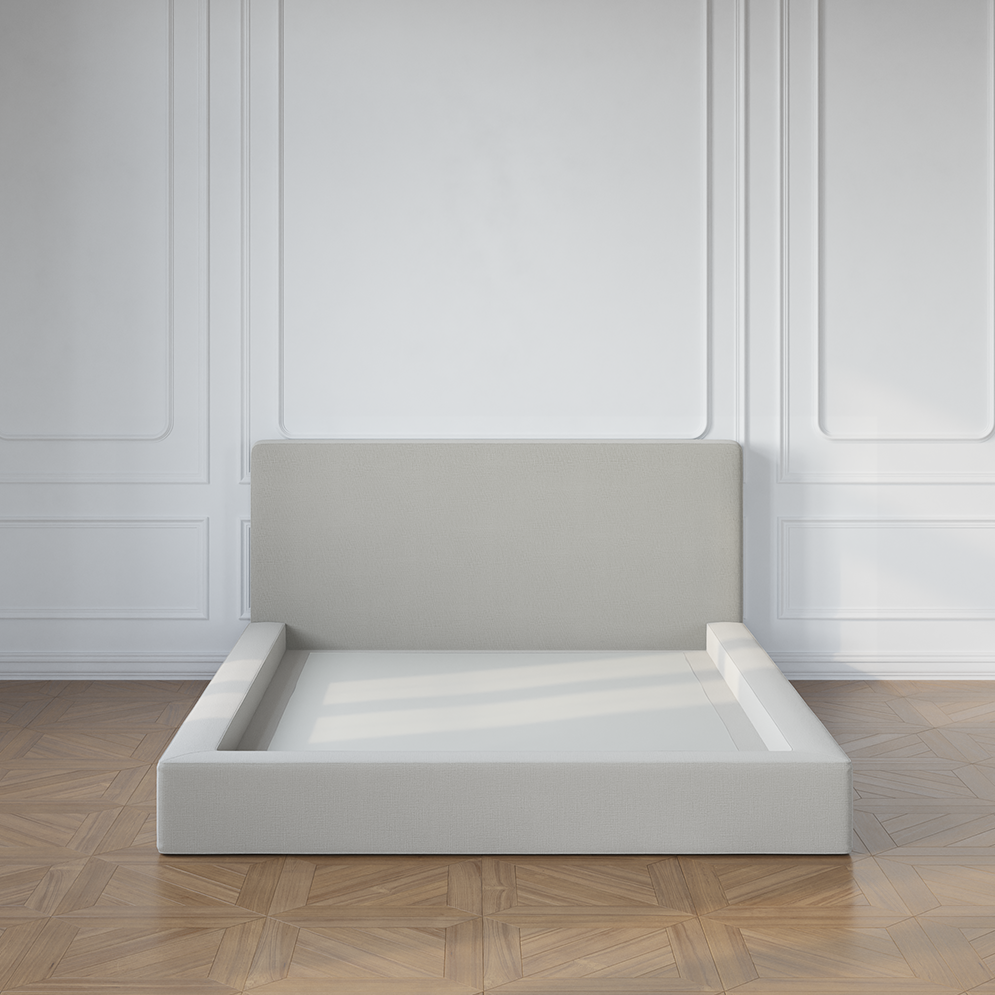 .
5" - 6" will create the most sunken set-up and low profile appearance